Call now and speak with professionals in order to book for your CPCS, CSCS, CISRS and ECS Cards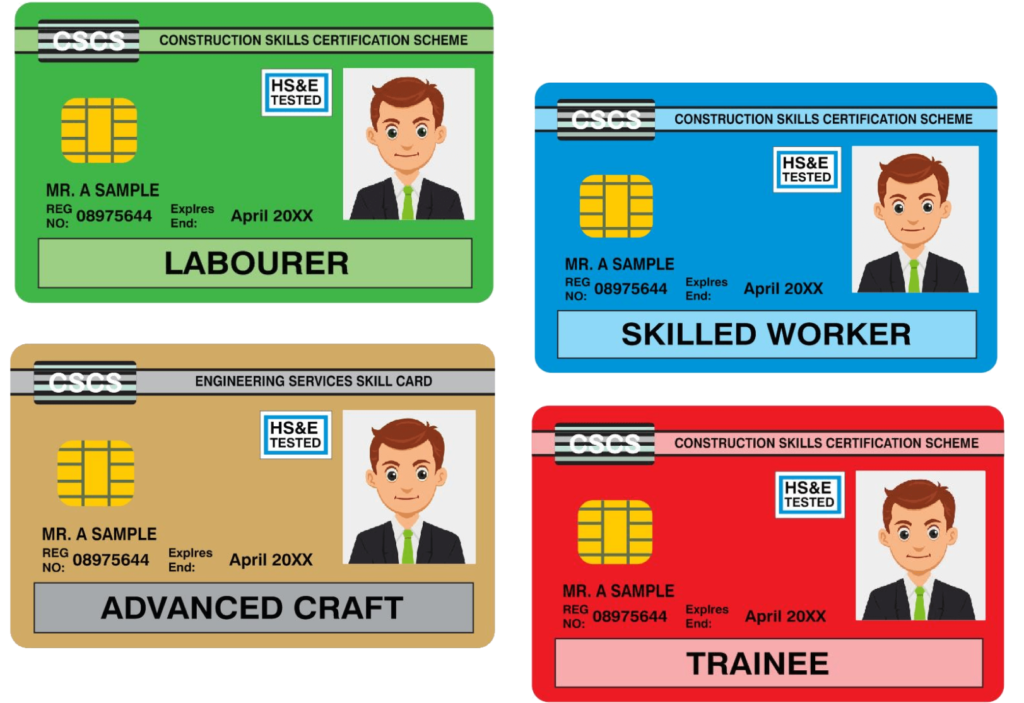 A CITB Test provides you with a certificate which acts as a proof of your understanding of the various health and safety related hazards associated with working in a construction industry. Once you have passed your CITB Test you also become eligible to apply for a corresponding CSCS Card whichis often the foremost requirement for entering a construction site if you want to work as construction worker.
A certificate of passing CITB Test also conveys to your prospective employers or clients that you are well in the right techniques to combat any untoward situation and maintain a healthy environment for yourself and others.
A CITB Test consists of 50 questions that need to be answered within 45 minutes. These are based on your knowledge of construction site related health and safety issues and behavioural case studies.
You must answer a minimum of 45 questions correctly to pass the test
How to get a CITB Test done to achieve CSCS Card:
Booking CITB Test through us is easy –just call us and a member our team will take care of the rest. If you prefer, you can also apply online at your convenience – simply provide a few personal details and your preferred test and date, and we'll do the rest.
Why Constructioncareline??
Constructioncareline Support is the ideal solution for you if you want a quick, hassle-free and competent service. There are many compelling reasons to book your test with us and they are as mentioned below:
We facilitate you with convenient booking of your CITB Test. You can also make use of our scrupulous mock tests which help you practice well for your actual test.
We are a one stop shop that you can take advantage of for all your construction card related needs. With us to help you out, you will not have to depend upon different organisations for different requirements. Just place a call to us at +443300534677and we'll take care of the rest.
We make the entire process from booking a test to getting your card and everything in between extremely streamlined and easy.
The ease that we offer, of booking your test with just a click of a button or a phone call from the comfort of your home, is undeniably convenient and relaxing.
Constructioncareline Support arranges bookings for CITB Test for individual candidates and groups who are interested in working in the the construction industry. The CITB Test is an important test that you need to pass in order to be recognised as a knowledgeable person who understands the health and safety aspects of the field. It is also the primary means to obtain any CSCS Card. You need to pass a relevant CITB Health, Safety and Environment Test to be eligible to apply for them. While passing your CITB H,S&E Test is crucial, a CSCS Card is widely demanded by most eminent of construction sites.