Call now and speak with professionals in order to book for your CPCS, CSCS, CISRS and ECS Cards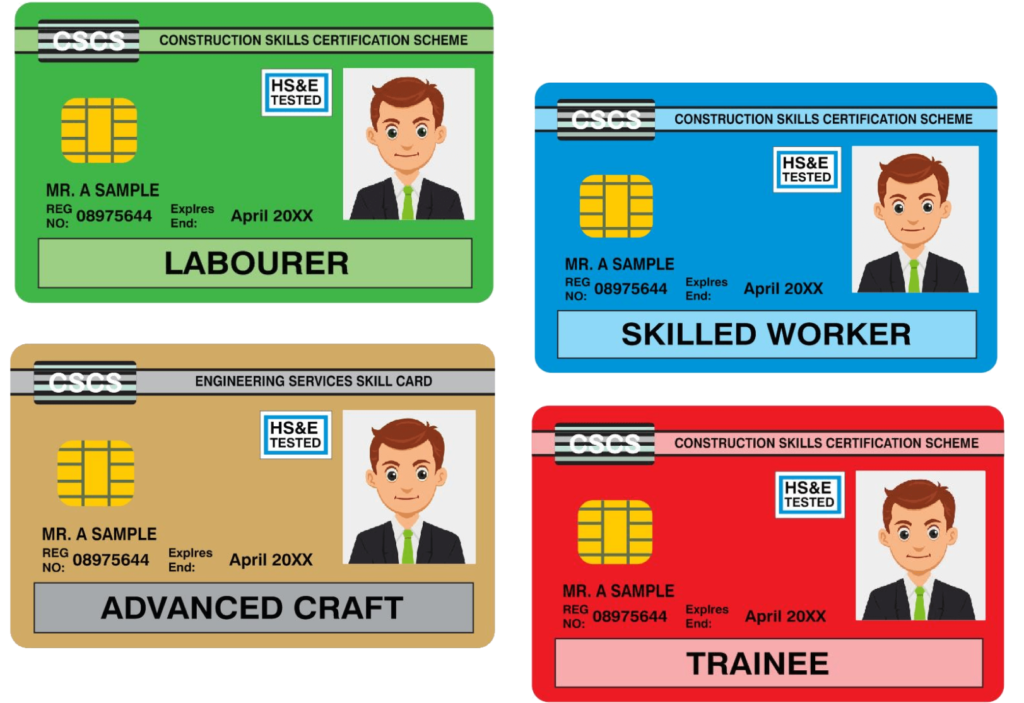 The CITB Test is an assessment that measures your comprehension of the safety risks that come with working in the construction industry. This test provides a certificate that confirms your knowledge and understanding of the various hazards and safety precautions associated with working in construction.
When you pass the CITB Test, you become eligible to apply for a CSCS Card, which is a crucial requirement for accessing most construction sites as a worker.
By obtaining a CITB Test certificate, you demonstrate to potential employers or clients that you possess the necessary knowledge and skills to identify and manage hazardous situations and maintain a secure environment for yourself and others.
The CITB Test consists of 50 questions that evaluate your understanding of construction-related health and safety issues, as well as behavioral case studies. You must answer at least 45 questions correctly within the 45-minute time frame to pass the test.
How to get a CITB Test done to achieve CSCS Card:
Obtaining a CSCS card by taking the CITB test is a simple process with our assistance. You may either contact us to book the test, and our team member will manage everything, or apply online at your convenience by providing your personal information and preferred test date, and we'll handle the rest.
Why Constructioncareline??
Construction Careline is the ultimate solution for anyone seeking a quick, hassle-free, and reliable service. There are several compelling reasons to choose us for your CITB Test, including:
Convenient booking: We make it easy for you to book your CITB Test, either online or by phone. Additionally, we offer meticulous mock tests to help you prepare thoroughly for your actual exam.

One-stop-shop: We are a comprehensive resource for all of your construction card-related needs. By relying on us, you can avoid the need to coordinate with multiple organizations for various requirements. Just give us a call at +443300534677, and we'll take care of the rest.

Streamlined process: We ensure that the entire process, from booking your test to obtaining your card, is extremely efficient and straightforward.

Ease of use: You can book your test with just a click of a button or a phone call from the comfort of your home. Our convenient booking system will help you relax and feel at ease.
Navigating the CITB Test: How Construction Careline Can Help You Succeed
If you're interested in working in the construction industry, passing the CITB Test is a vital step towards obtaining a CSCS Card and being recognized as a knowledgeable professional in the field. Here's why Construction Careline is your go-to resource for booking your CITB Test:
Expert Booking Services: Construction Careline is dedicated to helping both individual candidates and groups book their CITB Tests with ease. We offer hassle-free, streamlined booking services to ensure that you have a stress-free experience.
The Importance of the CITB Test: Passing the CITB Test is mandatory for obtaining a CSCS Card, which is a requirement for most construction sites. The test assesses your knowledge of health and safety aspects specific to the construction industry, demonstrating your competence to employers.
Preparing for the Test: We provide meticulous mock tests and other resources to help you prepare thoroughly for your CITB Test. By using our study materials, you'll be able to improve your chances of passing the test on your first attempt.
Partner with Construction Careline to ensure your success in the construction industry by passing the CITB Test and obtaining a CSCS Card.
Constructioncareline Support arranges bookings for CITB Test for individual candidates and groups who are interested in working in the the construction industry. The CITB Test is an important test that you need to pass in order to be recognised as a knowledgeable person who understands the health and safety aspects of the field. It is also the primary means to obtain any CSCS Card. You need to pass a relevant CITB Health, Safety and Environment Test to be eligible to apply for them. While passing your CITB H,S&E Test is crucial, a CSCS Card is widely demanded by most eminent of construction sites.